Representar tus colores...
keeping your roots alive...
My Mexico Sandals I bought in Modesto, California
Quick Recap:
Last night there was a huge event in brooklyn, as the consulate of mexico lead the "Grito" in NY. The empire state building was also lit up with the red and white and green representing the celebration of Mexico's Independence Day. Although I did not attend the event, I was told it was filled with hundreds of people and lots of yummy mexican food.
Empire State Building NYC
Mexico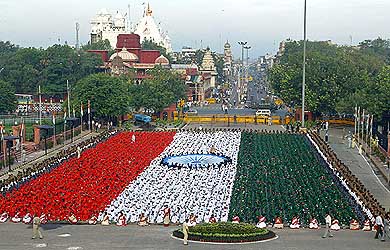 Newest Venture:
Issac Mizrahi Fashion Show SS11 Collection. Alot of nudes, and neutral tones for SS11 aswell as silhouttes that wrapped around the body with out seam lines. I love the music that was a twist of hip hop with these sparkling silhouettes coming down the cat walk.
Issac Mizrahi SS11 Collection NYC lincoln Center
a mixture of dr. dre music
Issac Mizrahi SS11 Collection NYC Lincoln Center
Runway Recap:
There is a link to nudes and neutral tones in the runway for SS11 along with a spiciness of black silhouettes. Runway Recap.
Cancion del dia
: Special tribute to my Mexican Heritage < te extraño daddi>
yeah yeah yeahs: MAPS
This is another fave of mine