FASHION!
Featuring
: Paola Hernandez showcasing her work in New York City, NY. None the less the show was amazing, the collection very romantic and sophisticated with a twist of how elegant a woman must feel. The SS11 collection represented an all black theme with rose pink details along accessories designed by paola, handbags and shoes. check her out at
www.paolahernandez.com
Newest Ventures:
Location:
Dazed and Confused fashion week party
concert :)) invited by Paola Hernandez
Donhills, New York NY
Yeah Yeah Yeah's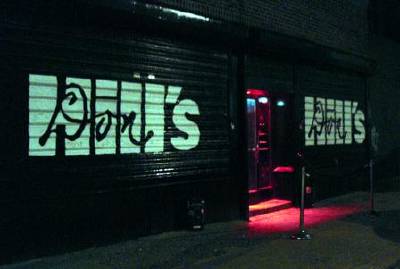 Dazed and Confused Magazine Fashion Week Party
Dazed and confused fashion week party
Check out more pictures at:
Josh Hartnett
kelly osbourne
juliet lewis
I was so suprised to see these celebrities at Donhills, but the music was great and there was tons of people trying to get in, it was an eventful night of celebration for the SS11 collection of
Quick Style turn Around:
Cutting off your denim jeans into shorts can be a new way to make leg warmers out of the torn peices. an inspiration by young tweens. So when you decide to cut off those old denims into stylish cut off shorts use the rest of the fabric to reinvent a new accessory to your wardrobe: leg warmers or trendy jewelry.
El Grito! Mexican day of independence!
Take out your flags, your tees, your love for you roots, your love for your homeland. Viva mexico!
yeah yeah yeahs-