Redefine yourself.... simply Re-defined.
Vintage Modesto, CA
My item of the day is Leggings! I am obsessed with this fashionable trendy garment because it is so versatile to use out on a jog, out doing errands, out for lunch, and even out on a date or social night. Leggings have become so popular within college crowds that it is an affordable item that can be used in so many ways. You take the Leggings challenge and put yourself to the test. Are you ready for this trendy move...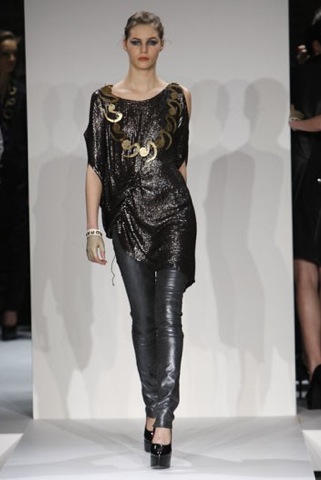 Check out Style.com for other great looks & inspirations:
Click Here
style.com Look of Day (click here)
Fashion Around the World
Detroit (look book nu)
Paris (Look Book Nu)
Toronto (look book nu)
My Quick
thoughts
for the Day (Beauty Tips):
Dancing with the stars: has the most interesting and detailed dresses- Abs. Beautiful Work!
There is a lot of craftmanship that goes into decorating for Quince's! (mexican 15th birthdays)
Pedicures need warning of massaging the legs in california =P
Always Rock your shades on sunny days
Listen to music on your drive to work/school =) music for the soul! be inspired always-
Recycle all the small things- all the lil things make a difference (plastic bottles, newspapers, card board boxes, old tv "blocks", electronic wires, etc.)
Dark Eyeliner by Bed head Smudge is the greatest! Recommended by stylist Marcela Sanchez owner of Eloquence Hair Salon, Modesto CA (the darkest and smoothest affordable eye liner is a must) Check out her styles at: Eloquence Salon
Eloquence Salon
is where I get my hair retouched, bleached, curled, straightened, and added extensions through fusion/ with keratin and cinderella hair. Check out stylist Marcela Sanchez at
Eloquence Salon
, Modesto, CA (Customers from all around the bay area)
Style Focus
My style focus is on the artificial kind of beauty & why I do believe playing dress up is always fun & glamorous. From acrylic nails to make your nails look a little cleaner, to the adjusted eyelashes to make your lashes fuller, to the added hair extensions to make that hair do volumized there is no wrong in the added beauty. Of course there is a thin line of simply beautiful "simple" to the over board of playing glam dress up. So tastefully glamorous without taking it over board in tackiness.
Get inspired...
This Article Hits home only because I grew up in the Rio Grande Valley, and although very rural the biggest city nearby was named as a biggest metropolitan area growing at a fast rate by Forbes. I love the culture and mostly the inspiration of fashion through out this region in the south texas border. The love of style and glamour is always shown through womens and mens clothing. Proud to show this article on schools moving up towards the outside of the RGV. Recognized feature school Idea Quest, Rio Grande Valley South Texas extension collaboration with the Fashion Institute of Design and Merchandise Fashion Club out of Los Angeles. I am currently attending FIDM, San Francisco CA. XOXOXOXOX
Featured Club
March 18, 2010
LV internship Bloomingdales, Marketing, San Francisco CA- April 2010- Sophie Gibson
Interview with Paola Hernandez, Mexico City/ New York- August 2010- Paola Hernandez
Interview with Thread for Thoughts, Los Angeles CA -June 2010 -
Intermoda Mexico, Guadalajara Mexico; Informa Models of Colombia -July 2010- Yuri Parada
Fashion Club: Fashion Institute of Design & Merchandising
(Yirla Gonzalez correspondent Journalist)
Bach, Fashion Designer/Model, East Lansing MI (Michigan State University)
JAR, Palmview TX
Thank you for all the applicants to the Arturo Gonzalez Jr. Scholarship (La Joya ISD, La Joya TX)
Designer Paola Hernandez: Out of Mexico City to London and to NY around the world influence.