November coming to an end...
December Skin...
Barcelona
sweden
Street Fashon Around the World
Style Feature: Accessorize your hair
I have always been intrigued by various head pieces but headbands are a winter must. With creative ways to show your holiday spirit and also keep your head warm this winter season.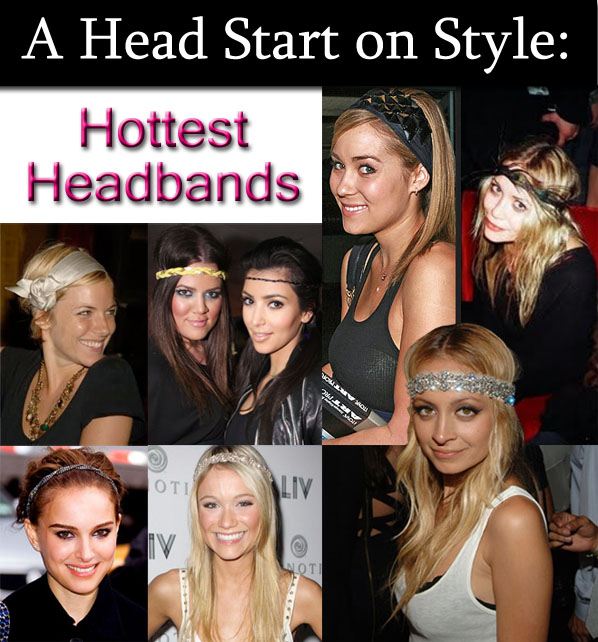 Best ways to express yourself is creating your own home-made head bands and displaying them through out your daily routine. Whether you decide to add sequence, or patches of fabric, create your own unique head band.
WWD Picks 100 Designers Who Shaped Fashion
New WWD book digs through 100 years of hemlines to decide who has really shaped fashion
The Associated Press
NEW YORK November 3, 2010 (AP)
A 1965 WWD quote about Chanel: "Chanel is more than a look — it's an institution — it's a belief and a way of life — which this clever and very crafty artiste has done. She knows that her ever hungry Fashion Barbies are women and girls who eat and drink and dance — and love."
Five Minutes With Derek Lam
Homies Giving Design T-shirts
The IMG Fashion team is looking for a freelance registration and credentialing coordinator for Mercedes-Benz Fashion Week in New York. Is a perfect job for someone just out of college looking to get into the world of fashion, lifestyle or event PR. Anyone know of anyone? Interested candidates should email cover letter and resume to media.registration@imgworld.com.
Social Media Design Intern: Adriana Pavon
A couple of ways i Express myself through my wardrobe. Sometimes I wear wigs, add on eyelashes, add on hair extensions, bleach my hair blond, wear hats, oversized reading glasses, rainboots on sunny days, leggings galore, and sometimes deepen the eyeliner around my eyes. These are a couple of ways I express myself.
Be Unique. Be Expressive. Be You.
How Do you Express yourself? Send me your ideas. Send me your pictures on how you express yourself through your wardrobe. Share your Expressions.
The Residential College in the Arts and Humanities
The mission of the college is to weave together the passion, imagination, humor, and candor of the arts and humanities to promote individual well being and the common good.

The Residential College in the Arts and Humanities at Michigan State University is a unique living and learning experience for undergraduate students interested in literature, history, ethics, the visual and performing arts, and the study of languages and cultures. Students live and study together in historic Snyder-Phillips Hall while enjoying all the academic and cultural resources of a world-class university.
www.rcah.msu.edu
Cancion Del Dia: Time of My Life