Go Away...
poland
sweden
paris
LookBook
Berlin
As summer comes to an end we begin to feel the breeze of fall and the rainy season of winter. We begin to bring out our fall jackets and scarves and accessorize our feet with boots and leg warmers.
As we begin to feel the breeze of fall we begin scramming through our closets, our drawers, and look for the warmest items that will keep us both thermally warm and stylish. What is in for fall? Lots of busy work on knits, and of course leggings are always a plus. Explore your possibilities of warm knits.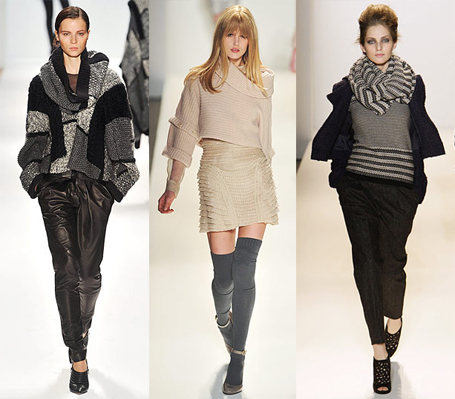 Knee Highs Trend for Fall Leaves
Prada knee Highs (Knits Fall 2010)
Celebrity Trends
check out Singer 22
www.singer22.com
passed along by friend Kate
My Newest Venture:
My childhood friend BFF visited from Texas; we painted the city RED. We explored NYC and had memorable moments.
Coney Island, brooklyn NY
(in line to get on wonder wheel ferris wheel)
Uptown girls kind of moment
Fashionable scarf

Bold booots

Eyelash galore (Extensions)

All smiles ;))
Cancion Del Dia:
Un Dia La Vez-Tigres del norte
Nos Vemos Fashionistas!
Subway Ride NYC
www.AngieLeeGonzalez.com