Over the Edge... Be Bold...Be Expressive...Be You
Look Book- Fashion Around the World
Check out Website
Take it over the edge with all the bold statements of colors, patterns, prints and accessories this Spring 2010. Explore the matching of metallics and prints- explore your creativity from within. Every look has its day, every day has it's imaginative discovery. Explore your style and what fits your body type. Accentuate those body parts you adore and flatter those colors for Spring.
Quick Beauty Tip Reminders for Spring 2010
pedicures (home or salon)
manicures (home or salon)
Sunscreen
Facial cleansing
Hair lightening (lighter dye, highlights, low lights, SunGlow)
Fitness ready for the hot summer days
Spring Cleaning/Donation Centers near you/Swap Meats/Markets
Spring Clothes comes out!
My Style Feature: Artistic Inspired Garments
Create your own looks with the inspiration of art and the computer aided drafted designs of today's technology. These patterned prints are inspired by abstract art and the movement of an artistic expression. A new must watch trend for spring 2010. For a night out to a special event or a social be the one to stand out and be expressive with this style.
"
When considering an abstract print dress, the key thing to keep in mind is that less is more. Now, as our celebrity examples show, obviously we don't mean you should restrain yourself in the pattern department—the bolder, the better!—but brevity is important when trying this trend. Notice how all of the above ladies are wearing brief frocks with high hemlines? There's a reason for that: these patterns can err on the overwhelming side, so make sure to pick pieces that are relatively short and sleek. " Check out the full article at: Who What Wear: Abstract Prints for Spring 2010 Trend
My Newest adventure will be working as an intern for LV in San Francisco CA which is only a week away. I will then be organizing a fashion show at the phat kat in Modesto, CA. Along with sending a dress to be showed at a FIDM Fashion Club in Edinburg TX. Then my next Venture I hope to be los Angeles, CA where I will intern for Thread for Thoughts, and then New York to Intern for Paola Hernandez.
Music for the Soul:
Madonna-Vogue
Headline Feature:
Madonna, Daughter (Lola) Team up for Fashion Line with Macy's:

Material Girl Collection (Aug 2010)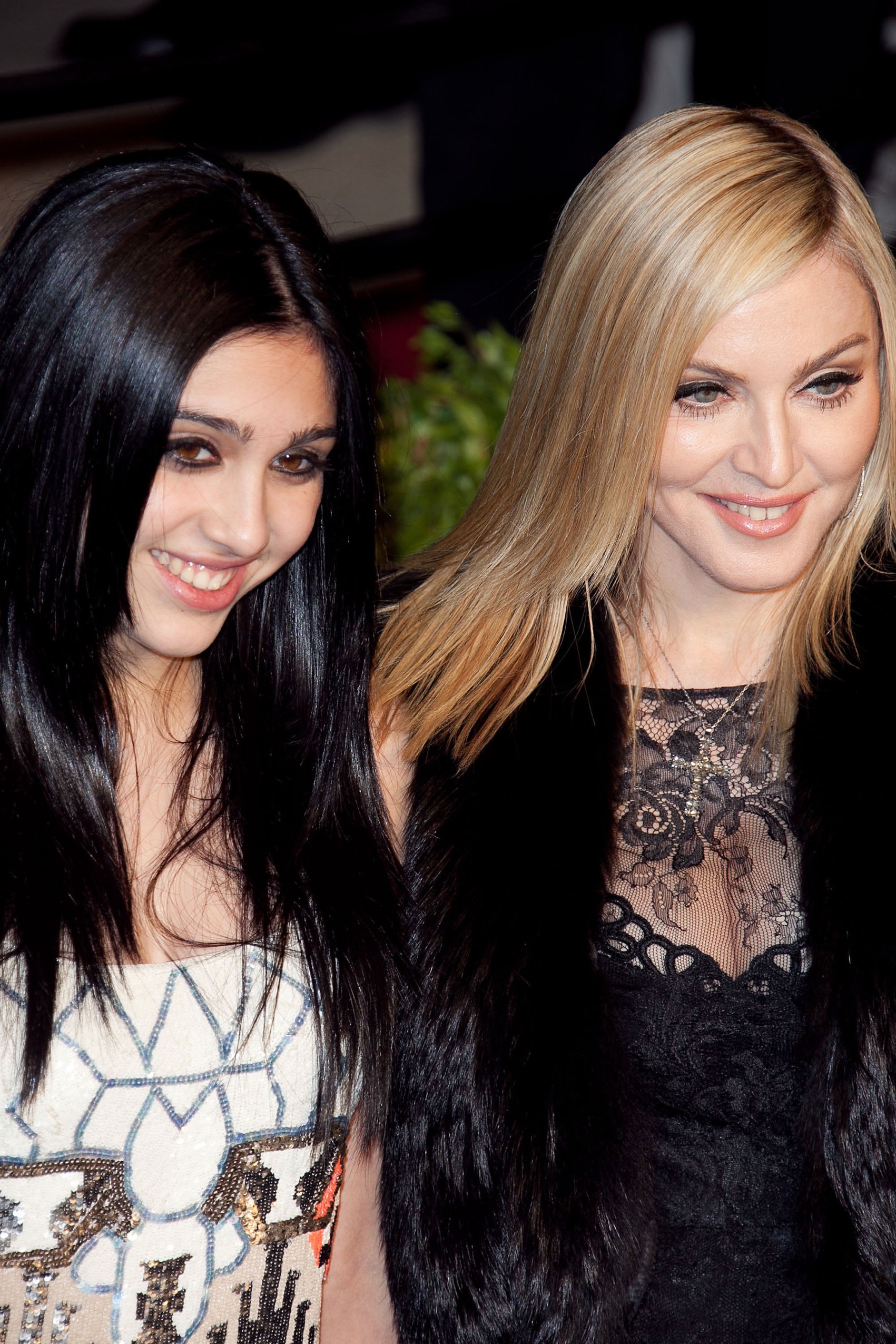 Madonna
and Iconix Brand Group Inc. have joined forces to create a fast fashion junior collection called
"Material Girl"
for
Macy's
. The brand, which will be sold in 200 Macy's stores and online at
macys.com
, is inspired by Madonna and her daughter Lourdes. Since the launch date is in August 2010, the collection will focus on back-to-school apparel, however it will branch out to footwear, handbags and jewelry all ranging from $12.00 to $40.00.
"We believe that 'Material Girl' will be a dynamic exclusive brand for Macy's, and we look forward to working with Madonna, Lourdes and the Iconix team. Madonna is a fashion icon who can bring a new dimension to our juniors customer," said Jeff Gennette, Macy's chief merchandising officer.
If the collection stays true to its inspirations, be prepared to see a lot of pleather, chain cross necklaces, and tulle skirts.
Fashion.Net
Career Styles
Style.com
Womens Wear Daily
Myspace
Linked In
Yahoo Jobs
Google Jobs
Current Location: San Francisco CA